Today was sort of an experiment in dressing colorfully.  One that I don't intend to repeat, at least not to this level.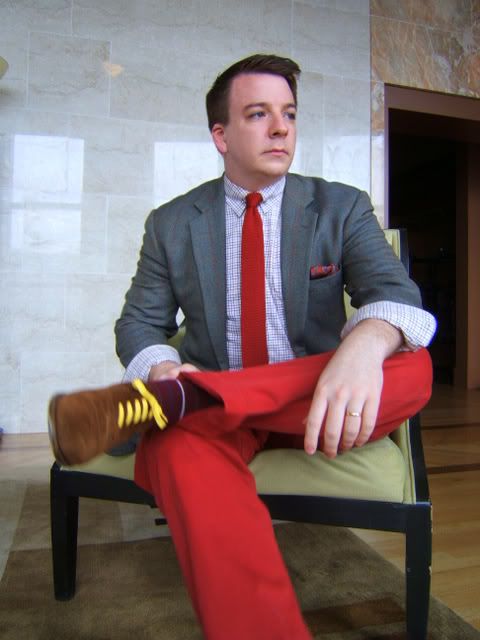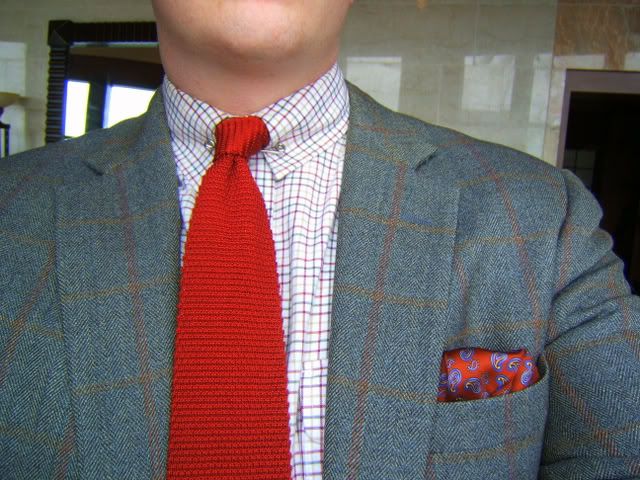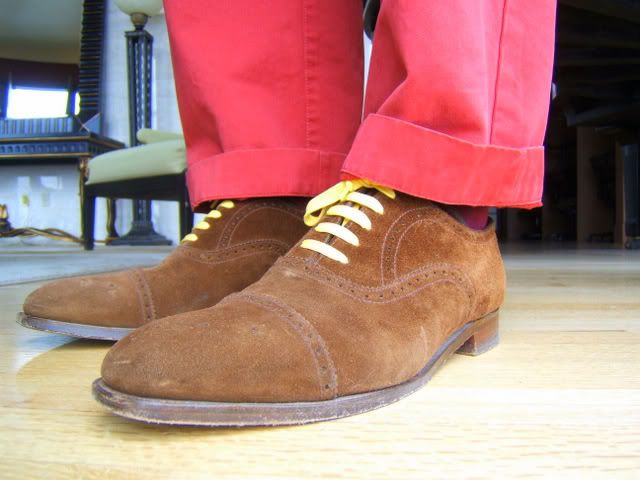 Jacket: Southwick, thrifted, $6
Pants: Eddie Bauer, store clearance, $15
Shirt: Lyle & Scott, discount store, $10
Tie: Brooks Brothers, outlet clearance, $15
Collar pin: J. Press, $20
Pocket square: Stein Mart, $10
Shoes: Brooks Brothers Peal & Co. (made by Crockett & Jones), store 60% discount, $190
Tailoring cost: $20
Total: $286
If I'd bought everything at retail: At least $1200.